Web site development & Web design with Sydney Web Solutions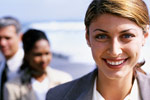 Providing a complete web site design and web site development service for businesses and organizations throughout Sydney, The Blue Mountains, Australia and around the world.

Let us create for your business or organization a unique online web presence that is easy to navigate, loads quickly, and most importantly, is enjoyable to use!

Whether you only require a simple web presence or an e-commerce shopping cart package, we work closely with you so that you get the most affordable and practical solution that meets your particular business needs and objectives..

Updating your own website
Getting a website is one thing, maintaining it is something else again. Many people want total control over their site e.g. changing contents, image updates etc. This is acheived via Content Management System.

Selling your products Online
One of the most affordable retail outlets you can have is an online eCommerce site, and it's open 24 hours a day! Take secured credit card payments or mail orders and sell your products to a potential world market.

Promoting your products Online
Online catalgue systems display all your products online with no orders or payments made online. Its Just like a shopping site but without the shopping. Your potential buyer can view your products online without visiting your store.

Upgrade your existing website
If you think your previous website is poor in quality, not visually appealing and not user friendly, we can assist you revamping your current site whereby you can boost your business online.

How much does a website cost?
The cost of a website is determined by what you want your website to look like, what you want it to do and how much content you want it to hold.

Other Services we provide
We are also specialized in creating various internal small to medium business applications, enterprise web applications, Business Intelligence Reports or any IT related matters.

Customer Relations Database
Any good business owner will tell you that you need to know how many customers you have, how they found out about you, what they spent etc ... This is the specialty of Sydney Web Solutions Pty Ltd (SWS)

Database Manipulation
If you have a list of customers, or prospects for that matter, and you wish to report on them or to maybe contact them via snail-mail or email, let SWS help! No job is too big or too small.

Recently completed Web site
We have just completed www.itradeproperty.com - a real estate website, where you can list your property so potential buyers can contact you.
We have just launched www.localattorney.com.au - Australian lawyers and law firms listings.


launch of costumes website for online hire and sale
We have launched a self managed costumes website that allows online sale and hire of costumes
more...
new website launch
We have just completed new website www.pintoproperty.com
The website has more than 40,000 property listed from all around the world.
more...
Tennis Coaching website
SWS has just completed www.pronettennis.com.au
This website is designed for a local tennis coach in lower north sydney area.
more...
new website launch of Australian Lawyers database
SWS has just launched www.localattorney.com.au
The website allows all the australian lawyers to list their business freely.
more...
How to hire a professional web designer
A website with good search engine optimisation can help you reach your audience and can reach you in a few clicks. It is very important that you have quality content that attracts your potential audience. Your content should clearly state why you are best among others.
more...
Why hire a professional developer?
Setting up a website for your business does not necessarily mean that you get more leads for your business. A good website needs a good SEO and carefully chosen content and keywords that is related to the business.
more...
What are the benefits of having a website?
In today's world, you want a website for your business or organisation so that people can find you.
more...